I applied to American colleges. That was hard, fun, and freaking expensive. Mostly, such kind of posts are focused on acceptance letters and WRITING IN CAPS HOW YOU ARE HAPPY!!¡ That's not my case.
As you can infer from the title, I got 17 rejects. Is it because of the COVID or just my application wasn't solid enough — I don't know.
However, these rejections were not completely useless. Only now do I understand that they made an exceptional impact on my life priorities, self-perception, and refusal handling. Therefore, I decided to get them printed. Unfortunately, as one year passed, they were no longer available.
So, I mailed 17 American colleges, requesting a copy of my rejection decision.
And received quite a lot of rejections to my rejection requests. Well, at least does not hurt this time. Yet, some replies were really sweet and sent a copy that I needed.
"Why do I see this post?"
For three reasons.
Firstly, if you found yourself in a similar kind of situation, it's always good to know that you are not the only one.
Secondly, in the general case, this story is my proof that at any outcome, "It is going to be okay" – my favorite quote.
Finally, this post is for those who know me but hesitated to ask "Alex, what's up with your college application?"
Hope you picked up something from all these words
Here's the pride wall of my rejections.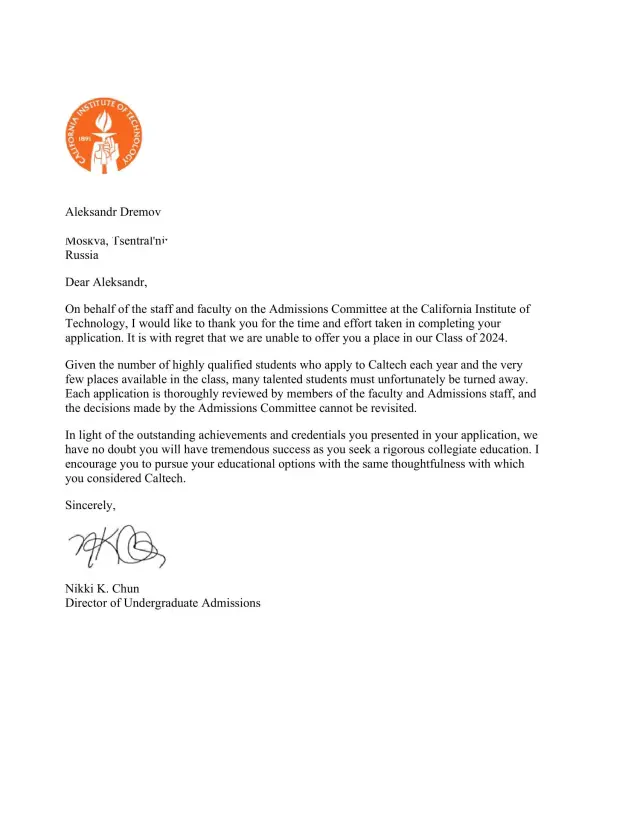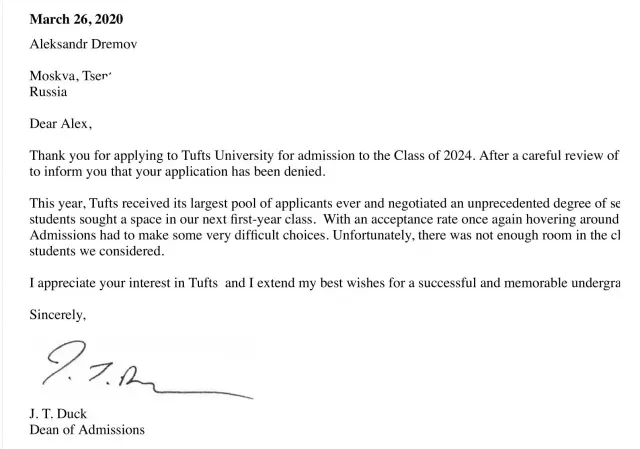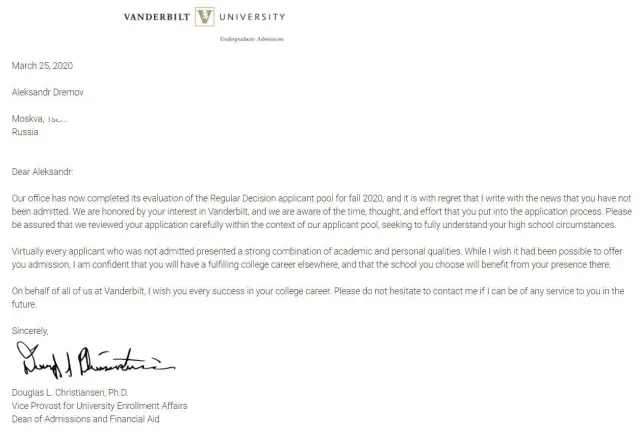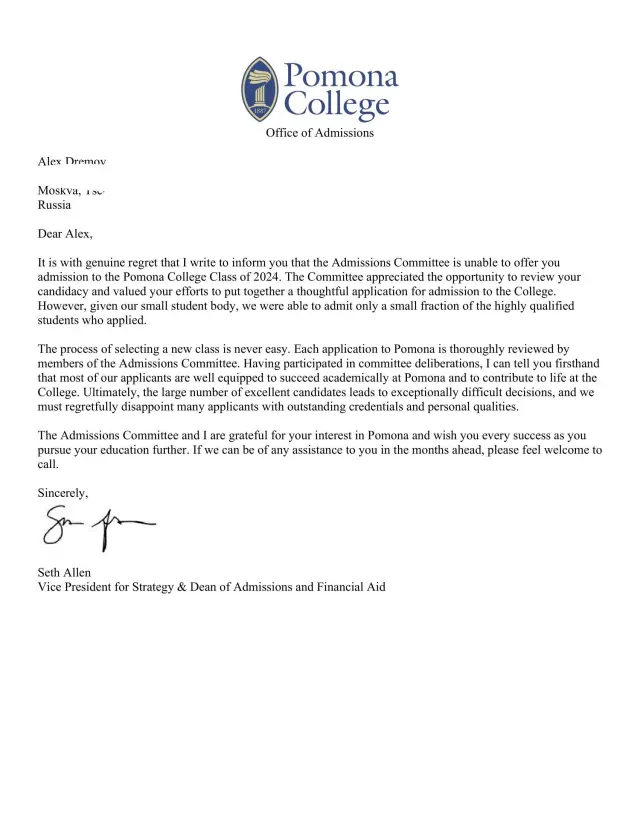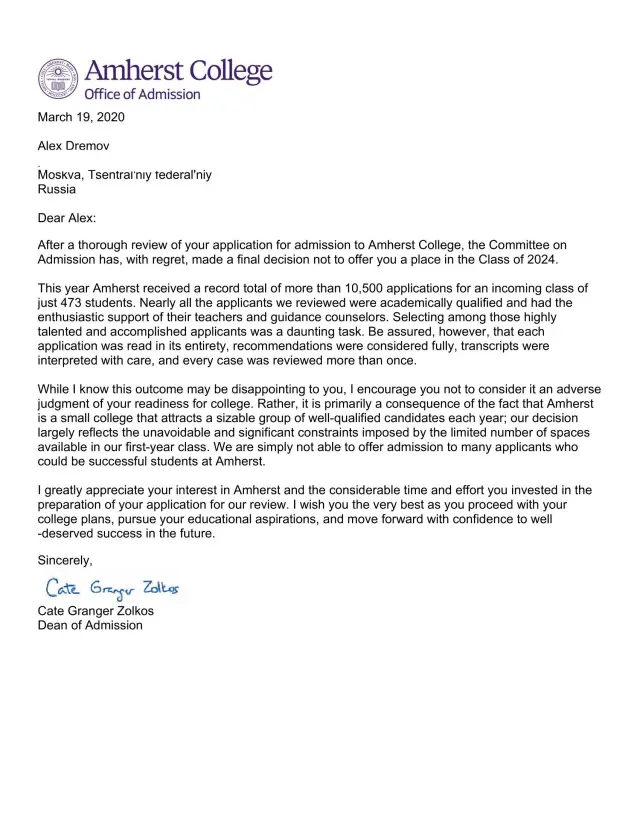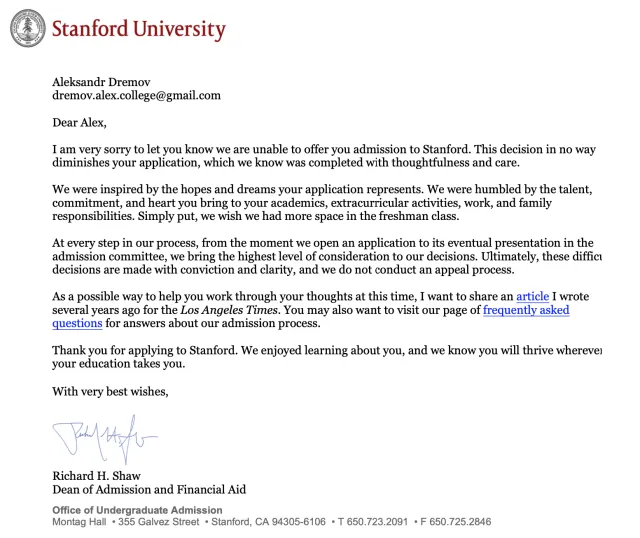 As you see, I wasn't able to collect them all. Still, it's something. Colleges that have not provided rejection letters (but I still remember them)
Yale
Harvard
GeorgiaTech
Swarthmore
UPenn
Harvey Mudd College
Cornell
MIT
Princeton
and several other
Actually, accepted
Still, there were two pleasing letters. But due to COVID and low financial aid, I declined these offers.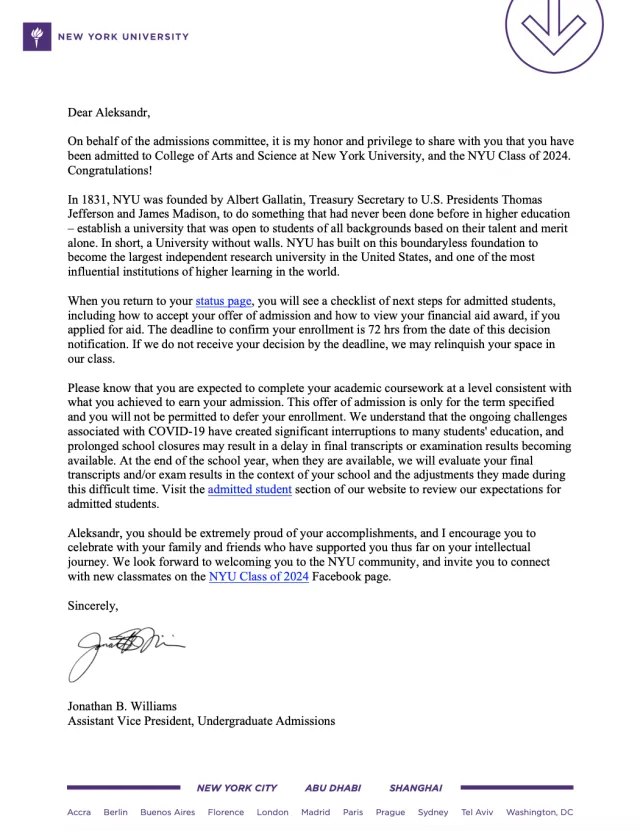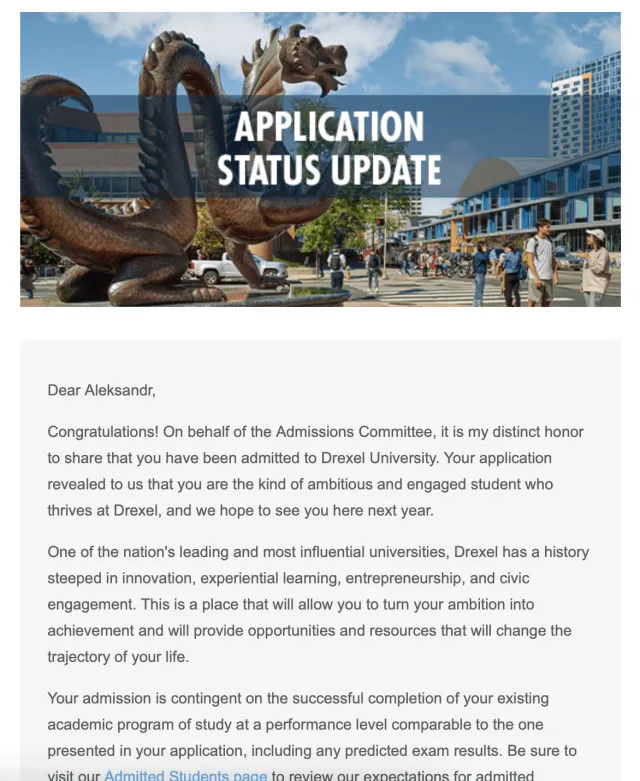 Share